Ambient Paintings (2017– ) are a series of ongoing works inspired by availability/detritus, incidence/ambience and form in space. Using a selection of dichrohic glass filters– a hidden component used in the manufacture data projectors– emergent qualities are foregrounded via new composition and display. The person installing is to make the aesthetic choices– the work has no imagery of its own.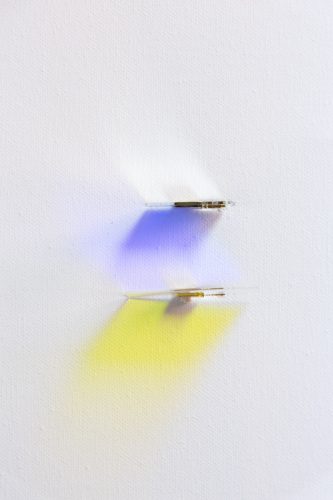 Ross Manning is a Brisbane based visual artist and musician who stages spatial interventions using everyday objects: fluorescent tubes, ceiling fans, household twine, brown wrapping paper, analogue overhead projectors and detritus from discontinued data projectors. From soundwaves to light waves, Manning has an uncanny ability to foreground the hidden beauty in audiovisual technology. Exhibited widely across Australia and the Asia Pacific's most prestigious institutions, Manning is represented by Milani Gallery and his sonic work is released on the Australian label Room40.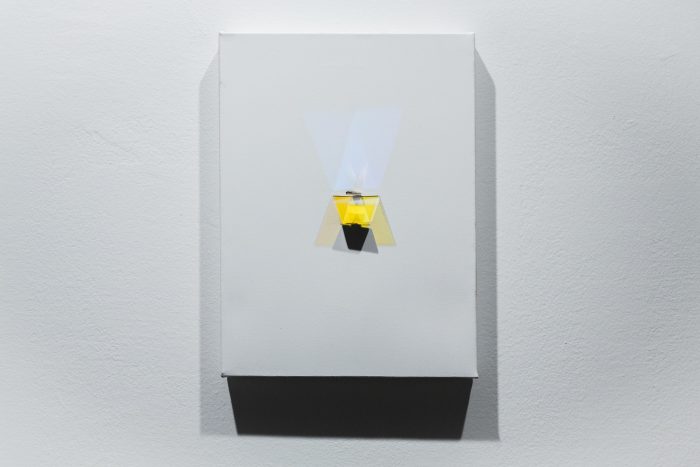 *This work is part of "Antiphonic Incidence" curated by Sally Golding and was commissioned by MoTA for its ImpermanenCollection.