Follow the moon in 2022 with the new limited edition of the Moonolith Lunar calendar!
The Baraga Lunar Calendar is back! For 2022 you can choose between 2 versions: bright and dark one.
They both glow in the dark!
Introducing the bright Moonolith calendar 2022: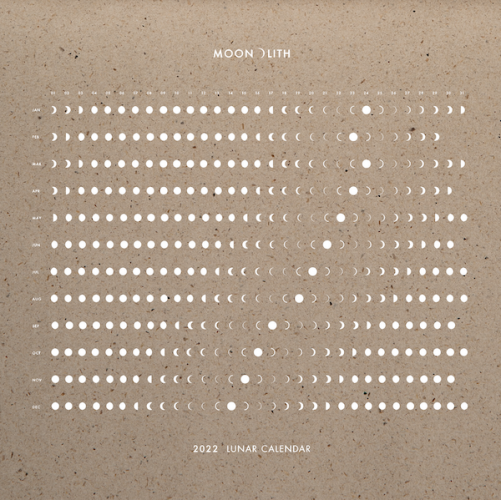 The bright calendar is printed on the Notweed paper made from invasive plants in collaboration with Trajna.

By using Notweed paper, crafted with feral plants, we foster sustainable paper alternatives.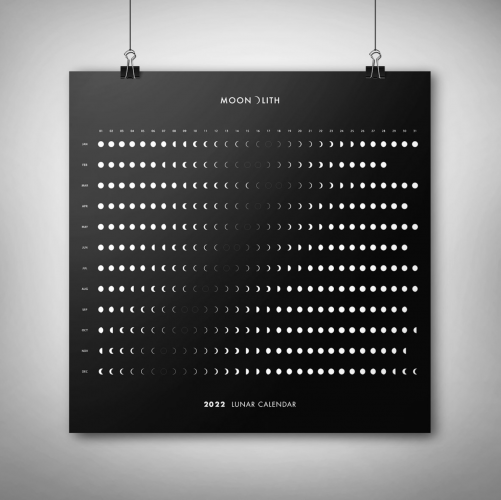 The dark one is printed on 300 gsm Notturno paper.

Both calendars are screen printed in Ljubljana.
These beauties fit the standard square frames (50x50cm) and come with an extra layer of glow in the dark paint!
Price:
20 EUR + 7,5 EUR Worldwide shipping with tracking number
20 EUR + 5 EUR Slovenia shipping with tracking number
Please place your order by sending mail to shop@motamuseum.com with your address and payment confirmation.
SI561010 0005 6608 807
SWIFT: BAKOSI2X 
May the Moon be by your side!