SHAPE is a platform for innovative music and audiovisual art from Europe.
It consists of 16 festivals and art centres and aims to support, promote and exchange innovative and aspiring musicians and interdisciplinary artists with an interest in sound. SHAPE attempts to present a variety of idiosyncratic music and sonic art from all over Europe, and provide audiences and professionals with insightful lectures, talks and workshops by experts in various fields related to sound and performance.
Each year, the 16 involved associations will collectively choose 48 creatively strong artists and musicians to participate in a mix of live performances, residencies, workshops and talks across festivals and special events.
However, it is also possible for musicians and artists to apply for becoming participants of SHAPE for 2016 or 2017. Musicians are asked to send an approximately 10 minute long streamable video or audio excerpt of their live performance to info (at) shapeplatform (dot) eu.
Audiovisual artists are asked to send streamable video documentation of their work (up to 10 minutes in length) to the aforementioned e-mail. Materials that are not sent in accordance to these requirements, will not be considered.
As the creation of the annual SHAPE artist roster is rather complex and demands consensus from 16 different organizations, we will not be able to get back to artists or musicians with detailed evaluations of the submitted materials. However, they will be contacted in the case if they're chosen for SHAPE rosters of 2016 or 2017.
SHAPE is a three-year initiative, co-funded by the Creative Europe programme of the European Union.
The member festivals and art centres of SHAPE are:
Previous events:
12z at the 2nd MoTA Anniversary
Yair Elazar Glotman: Territorial Music
ICAS Festival: Networking Tomorrow's Art for an Unknown Future
From 27 April to 3 May 2015, Dresden will become a hotspot for advanced music and related arts as the ICAS network reunites over 20 music and media art festivals into a Festival of Festivals.

 SHAPE artists
MoTA SHAPE artists are available for booking!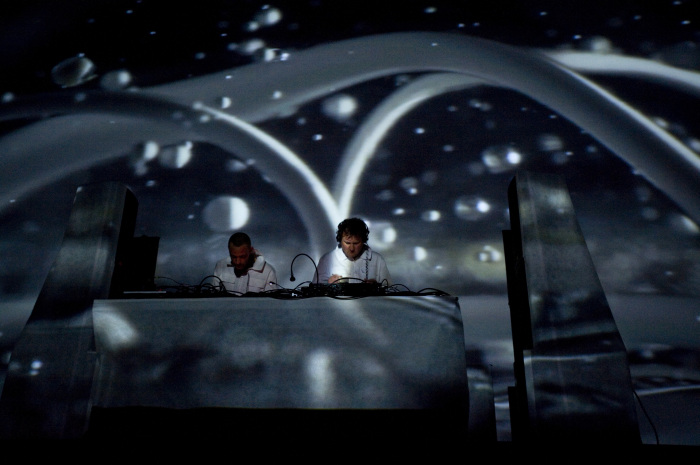 RANDOM LOGIC
The audiovisual live-act of the slovenian techno and experimental electronic duo Random Logic comes as an announcement of their new release and is a direct result of a decade spent researching music as the art of time. Their forthcoming album pays tribute to the sign π and endorses the sonic expression of duration.
Formed as a single continuous set, it seeks an attentive listener wishing to benefit from hearing imperfect and unrepeatable sounds caught in loops. Random Logic – Miha Klemenčič and Gregor Zemljič – are regarded as the pioneers of slovene contemporary electronic and ambient techno music. Their internationally acclaimed first album Numrebs was released under the music label Tehnika in 2001. Their second album π features video art created by Gašper Milkovič Biloslav in Marko Vivoda.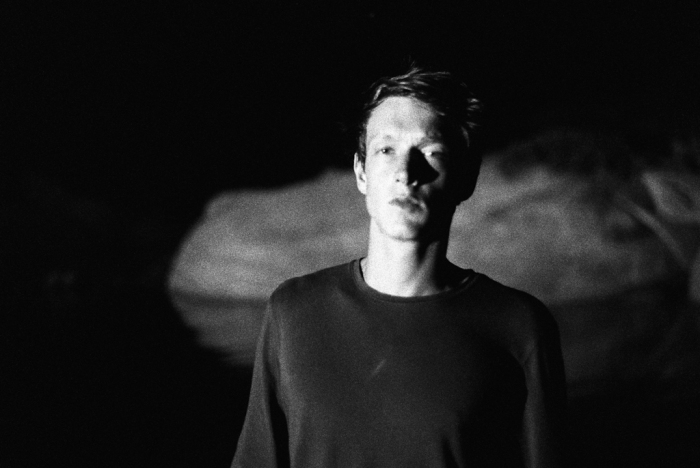 OKNAI
Oknai is an innovative electronic artist based in Berlin, who got his rep from his 'clip-chop' live sets. In 2011 the rx:tx label released his first EP Ain't a Dream, featuring raw, lo-fi drums, though its rough edges tend to get smoothed over by the wealth of detail, sampled fragments from all over the place and unique arrangements, all tucked someplace between glitchop, hiphop, IDM and the other. High Tide is the follow up to Oknai's debut. The album was entirely produced on the coasts of Costa Rica where Oknai was surfing, diving, exploring, eating them exotic fruits and, well, making music. And the music is not about bananas, pineapples and coffe. It's also not necessarily a sunny record. It's a subtle and cohesive mix of lo-fi drums, synths and lots of bass. It's hiphop with hidden juke-ish rhythmics. It's High Tide, very much a night ride.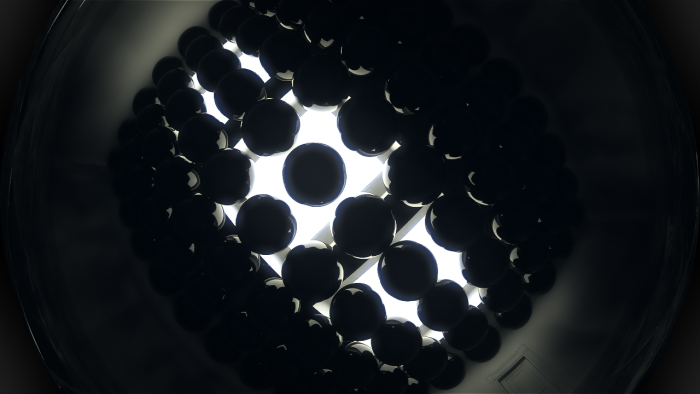 MARTIN BRICELJ BARAGA & OLAF BENDER: NEUNUNDNEUNZIG (99)

NEUNUNDNEUNZIG (99) is a kinetic sound sculpture by Martin Bricelj Baraga and Olaf Bender (Raster-noton).
It is comprised of a matrix of 99 balloons composing an immersive yet intimate performance. While being inflated, the balloons surround visitors to create an intense physical, sonic, and visual experience.
NEUNUNDNEUNZIG (99) is a dark field of intensities where sound, light, and objects are inhaling, exhaling, and pulsating in a space that is shrinking and extending, thus creating a highly intensive, even claustrophobic psycho-physical and socio-spatial experience that mirrors the current conditions of our society.
NEUNUNDNEUNZIG (99) is inspired by "99 Luftballons" an anti-nuclear protest song by the German band Nena.