SONICA Agency announces its new artists in 2017
We're happy to announce the names of three new artists represented by MoTA's artist agency. We're starting the year with the Slovenian electronic music producer Christian Kroupa aka Alleged Witches, French musician and composer Eric Reynaud aka Fraction and Slovenian interdisciplinary artist Robertina Šebjanič. Stay tuned for more!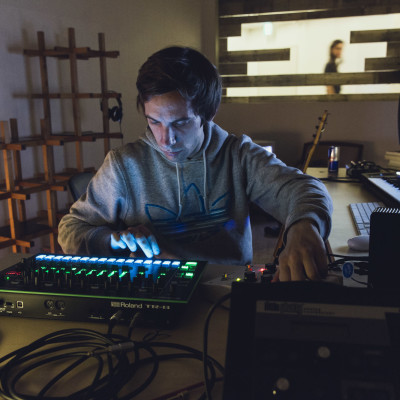 Christian Kroupa/Alleged Witches

By the end of last year, MoTA's newly established ASONIC label released Christian Kroupa's Empedocles EP with 5 brand new tracks by the Slovenian producer, an RBMA alumnus.

Christian Kroupa enthralls audiences with his skill and innovation in various electronic genres. Coming from the sleepy town of Logatec, Kroupa has been producing music since he was 17. In 2013, he got his first break as one of the performers on the Club Marathon Tour, a yearly event hosted by Europe's oldest independent radio station, Radio Študent. Kroupa surprised the Slovenian music scene with his original approach to dark ambient music, and has since proved to be one of the most exciting electronic music producers in the country. Although he could still be regarded as an up-and-coming artist, he has already performed at Sonár in Barcelona and EMAF in Tokyo. Both performances were made possible through the Red Bull Music Academy. After releases on Farbwechsel (A Dangerous Game, 2015) and MoTA's own label asonic (Empedocles EP, 2016), Kroupa remixed Alex Smokes Menacles for a release on the legendary R&S records with his alter ego Alleged Witches, under which he also appeared on the Fabric 90 mix.
AVAILABLE FOR BOOKING:
-Christian Kroupa Live
-Christian Kroupa DJ Set
-Alleged Witches Live
-Alleged Wirches DJ Set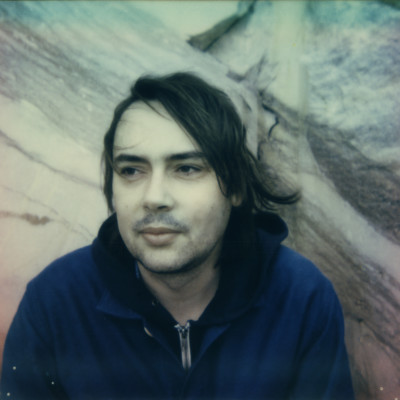 Fraction
Eric Reynaud aka Fraction is a French musician, composer and producer of electronic music. After the release of his EP Superposition on the InFiné label, Reynaud moved away from traditional music production to focus more on digital arts, working on complex stage designs and hybrid writings which combine visual, sonic and physical media. In 2013, he developed DROMOS for Mutek Festival in Montreal, an impressive immersive performance that had its OST released on InFiné. Since then, he has kept on merging 3D immersive sound with contemporary art and architecture, incorporating his questioning of themes that combine science and contemporary sociology. In collaboration with Louis Philippe St Arnault, he recently designed Entropia, a unique A/V performance involving a led sphere and ambisonics sound, described by XLR8 as 'one of the most breathtaking and interesting presentations we've had the pleasure of witnessing in a long time'. In 2016, Fraction returned with a release on InFiné. His latest EP Planète Humaine questions both the relation between physics and space, and the place of humanity in a human shaped environment.
ENTROPIA from fraction on Vimeo.
AVAILABLE FOR BOOKING:
-Fraction Solo, Surround & Full Black Show
-Fraction Live AV
-Entropia Immersive AV Performance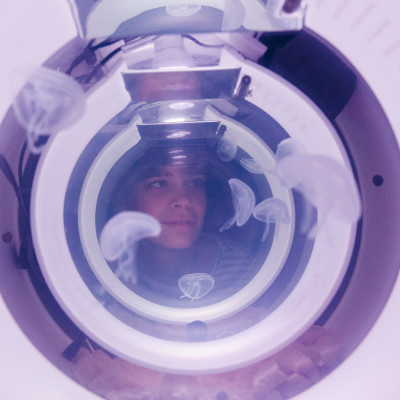 Robertina Šebjanič
Robertina Šebjanič is a Slovenian artist, whose AV installations and noise/sound performances tackle philosophical questions of our modern society unfolding her passion for understanding living systems and how they interact with the environment. She is the co-founder and active member of Theremidi Orchestra and participates in the platform of open source biological art projects, Hackteria Network. One of her latest works, a collaborative effort with Slavko Glamočanin, Aurelia 1+Hz, got the Honorary Mention at the Prix Ars Electronica 2016. This interactive AV performance uses bioacoustics to explore the possible systems of interspecies communication, in this case the Aurelia Aurita or moon jellyfish. The result is an immersive sound experience that reflects on the cohabitation with other species and the impact humans can have on their lives. Most of her work is done in collaborative manner. Her collaboration with Aleš Hieng – Zergon and Ida Hiršenfelder, Time Displacement / Chemobrionic Garden, which explores the relationship between hydrothermal chemistry, the passage of time, and sensory systems was nominated for the Arts Electronica STARTS 2016 award.
Aurelia 1+Hz / proto viva sonification from Robertina Sebjanic on Vimeo.
AVAILABLE FOR BOOKING:
-Aurelia 1+Hz / proto viva sonification – AV performance with living system
-Aquatocene / Subaquatic quest for serenity – Sound installation or AV performance with vinyls
-Time Displacement / Chemobrionic Garden – Interactive generative (chemical) sound installation
—
FOR BOOKING INQUIRIES CONTACT:
Neja
neja.tomsic(at)gmail.com
+386 40 239 207