OPEN CALL FOR INSTALLATIONS
FOR SONICA FESTIVAL 2016: SONIC.ARCHITECTURES
27 Sep – 1 Oct 2016
We're looking for sonic architects, sound artists, musicians, media artists, engineers, creative technicians etc.!
Application deadline: 20th August 2016
Ever since its first edition, Sonica festival (as well as its predecessor Spring Festival Ljubljana) has been discovering and reviving unconventional spaces with sound interventions. This year's SONICA festival will focus on sound and architecture, presenting artists who research the intersections between space and sound.
Sound is both a spatial event and an auditory experience. In interaction with architecture, the sound can alter every space – the sounds which appear in a space can be positioned, mirrored and echoed. Sound embraces the space it appears in and upgrades it, becoming a key element for understanding space.
We are looking for a light/sound installation to intervene with our new headquarters on Celovška road in Ljubljana. The new MoTA Lab is situated in a glass-concrete construction, which was built in the seventies, as one of the lesser-known off-springs of the architectural style known as structuralism. Similar buildings with muchroom or umbrella like roof structures include gas stations on Tivolska road, designed by the architect Edvard Ravnikar (near the railways) and Milan Mihelič.
Building views: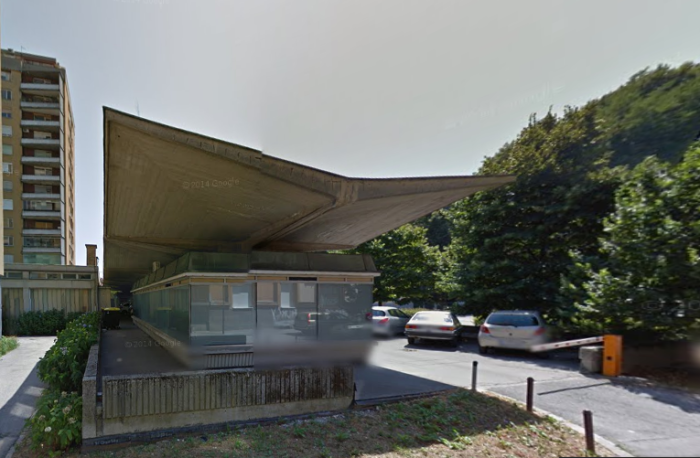 Location: Celovška 42, Ljubljana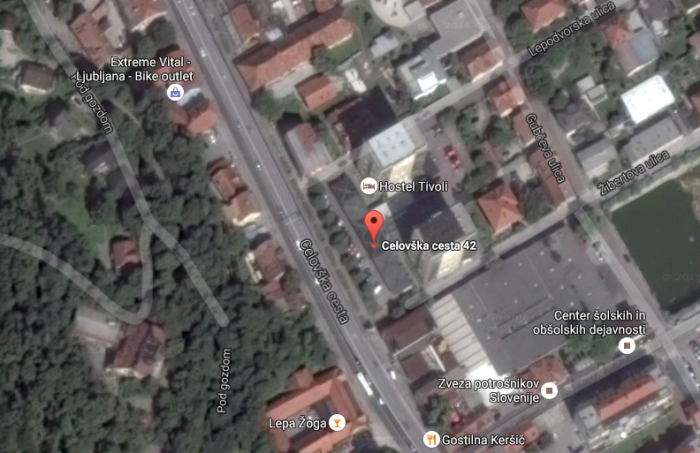 The proposals can envision interventions anywhere on the building or its immediate surroundings. We would like to emphasize that Celovška is one of the busiest city roads, heavily burdened with traffic noise and air pollution. The proposals may address these two issues, however, it is not mandatory.
We are searching for installations which would merge the sound source and its environment into a unique auditory experience of the space. We are more interested in propositions for mechanical audio or audio-visual installations, but will consider digital and electronic works as well. Installations can either upgrade the sound of the space, enhance or isolate it, as well as introduce new sounds to the space. They can be temporary or semi-permament or can even be conceived as a one-time event.
How to apply?
Send us a proposal for the installation until 20 August 2016. Your proposal should include the technical and financial plan and should be sent via e-mail to mota.museum@gmail.com with the subject SONIC.ARCHITECTURE. If you need more photos or any technical data or would like to see the space, please contact us at mota.museum@gmail.com.
We will select one proposal for realization at this year's SONICA festival. The artists of the winning installation can expect full technical support, as well as the necessary permits and financing of the installation.