Sonica festival will showcase two acts on ICAS festival: 99 (Martin Bricelj Baraga and Olaf Bender – the first presentation of the new version of the installation ) and Random Logic, who will present audiovisual edition of the album π (pi), the first edition of  Sonica's label ASONIC.
Assembling a mix of club concerts, outdoor interventions, a multi-day conference programme, a film series, lab formats, as well as an exhibition, the festival adopts the theme of "Tools for an Unknown Future" in an attempt to examine how to cope with increasing uncertainty in the field of culture using the tools that have been developed in our society thus far. In times with no illusions of utopia, the urge to find methods of self-empowerment – a safety net in the face of the unknown – is more urgently needed than ever before.
The event will also mark the end of ECAS while serving as a launch event for a brand-new project born within the network; SHAPE platform (Sound, Heterogeneous Art and Performance in Europe).
Taking place at venues Lab15, Altes Wettbüro, Hole of Fame, and the Thalia movie theatre, the ICAS Festival is headquartered at the Festspielhaus Hellerau.

Sonica will present two acts on ICAS Festival: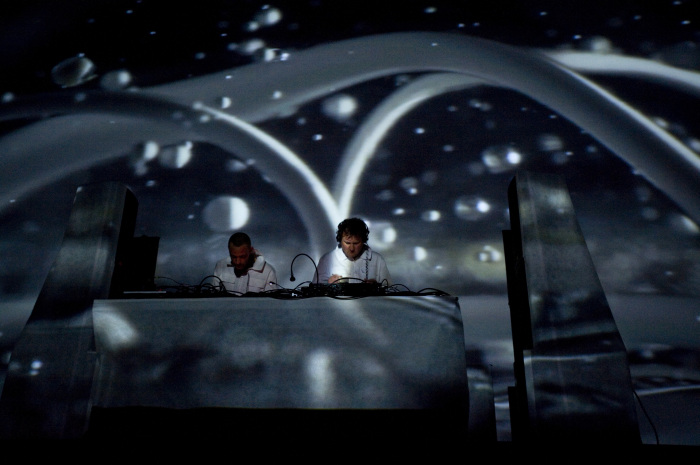 RANDOM LOGIC
The audiovisual live-act of the Slovenian techno and experimental electronic duo Random Logic comes as an announcement of their new release and is a direct result of a decade spent researching music as the art of time. Their forthcoming album pays tribute to the sign π and endorses the sonic expression of duration.
Formed as a single continuous set, it seeks an attentive listener wishing to benefit from hearing imperfect and unrepeatable sounds caught in loops. Random Logic – Miha Klemenčič and Gregor Zemljič – are regarded as the pioneers of slovene contemporary electronic and ambient techno music. Their internationally acclaimed first album Numrebs was released under the music label Tehnika in 2001. Their second album π features video art created by Gašper Milkovič Biloslav in Marko Vivoda.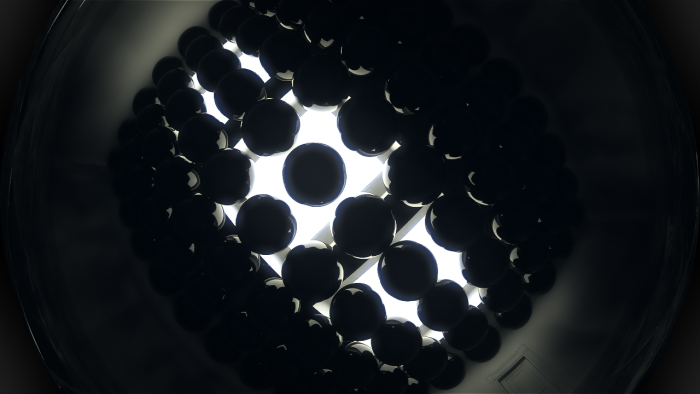 MARTIN BRICELJ BARAGA & OLAF BENDER: 99 PROJECT
99 is a kinetic sound sculpture comprised of a matrix of 99 balloons. It is presented as an immersive, yet intimate performance by artists Martin Bricelj Baraga and Olaf Bender. While being inflated, the balloons surround visitors to create an intense physical, sonic, and visual experience. 99 is inspired by "99 Luftballons" an anti-nuclear protest song by the German band Nena from their 1983 self-titled album.