Kino Šiška and SONICA present a summery audio-visual triplet:
BOWRAIN presenting his unique blend of minimalist jazz electronica together with Mario Babojelić and Robert Nitschke.
FENNESZ – a poetic master of ambient electronica and guitar performing with visual artist Giuseppe La Spada.
British duo SCULPTURE mixing sounds from magnetic tape with psychedelic audio-visuals from vinyl records live.
ADMISSION FREE!
–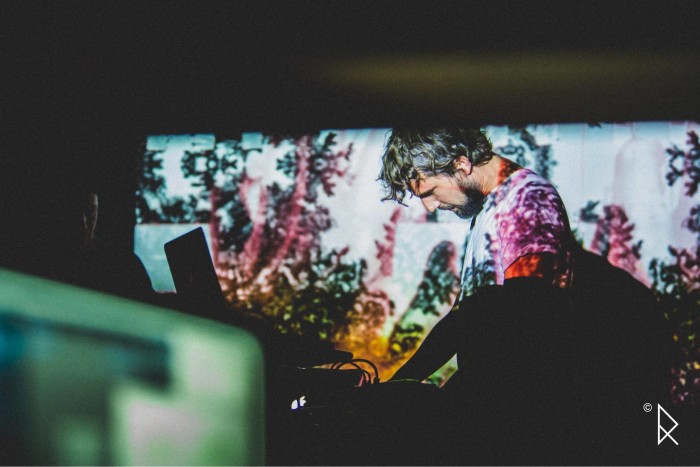 BOWRAIN aka Tine Grgurevič, a Slovenian composer, pianist and producer, started his career as a jazz composer, recording his debut in Philadelphia. But jazz is only one aspect of his life. He began releasing music under the Bowrain moniker, which represents his electronic experimental vision, in 2014. Among his more notable recent performances are the piano concert at Piano Days in Ljubljana, a performance at Tallinn Music Week and a collaboration with the UTTER project in the Slovenian pavilion at the Venice Biennale. On this occasion, he will perform in a trio with Ljubljana guitarist and producer Mario Babojelić – UM and Amsterdam drummer Robert Nitschke, with whom he is also preparing his third album, "Distracted".
Bowrain Soundcloud> 
Austrian musician FENNESZ is undoubtedly one of the central and most important electronic music artists in the past two decades. In the nineties, he and likeminded thinkers at the legendary Mego label introduced the laptop computer as a legitimate instrument in the diverse musical field. In his music, Fennesz uses a guitar and a computer, creating a transparent yet swirling electronic sound of immense range and musical complexity. His infusing of the experimental approach to sound with pop sensibility is still unique. Despite numerous imitators, no author who could create evocative and emotional sonic worlds in such an original manner has yet emerged from the sterile digital sound milieu. In recent years, many have tried to imitate his work, yet it still remains as original as on the legendary "Endless Summer" album from 2001. During his career, he has regularly collaborated with top creators, including Ryuichi Sakamoto, David Sylvian, Jim O' Rourke, Mike Patton, Mark Linkous (Sparklehorse), Tony Buck, Oren Ambarchi and numerous others. He has also remixed Nine Inch Nails, Niagara, Oneohtrix Point Never and Isis. In the past year, he released a joint album with King Midas Sound and even provided music for a Calvin Klein commercial. Most of his solo records have been released by renowned labels Mego and Touch. He will be accompanied by visuals from interdisciplinary artist and designer Giuseppe La Spada, whose work subtly transforms natural elements into poetic audio-visual abstractions.
Fennesz Official website>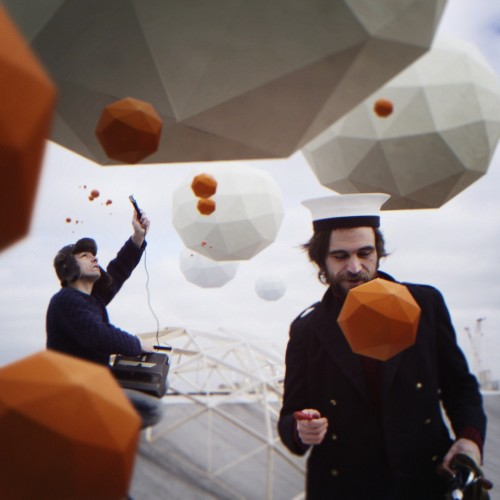 SCULPTURE are Dan Hayhurst (musician) and Reuben Sutherland (visual jockey), sensational DIY magicians who craft their image around unpredictable audio-visual live shows, utilizing a bunch of digital and analogue tools, including tape recorders, a sampler and video zoetropes. They have issued various releases – limited edition tapes, singles and animated records that are also zoetropes, and which became an instant collector's classic. In 2015 and 2016, they released tapes on the Phinery and Digital Death labels, as well as an animated 8'' engraved vinyl at Hasenbrath Records. In 2014, their "Membrane Pop" album was released by Software, a label curated by Daniel Lopatin aka Oneohtrix Point Never. Their cacophonic psychedelic sound truly shines live, via Hayrust's modular sound acrobatics and Sutherland's lively quick-fingered browsing through his collection of printed records, with which he spins animated visuals. The audible and visible magic that is created is an audio-visual fusion in the best sense of the term.
Sculpture Bandcamp>