SONICA Agency announces its first artists
We're happy to announce the start of MoTA artist agency. We're starting the year with the first artists on our roster – exciting audiovisual works by the prolific Serbian duo WoO and Incredible Bob, large public scale installations by Martin B. Baraga and Nik Nowak, club acts awaiting this year's upcoming release by London's Spatial, selected sound based gallery works – Faces of Voices.Noise by Slovenian vocalist Irena Tomažin and Bender & Baraga's dark Neunundneunzig. Stay tuned for more!
Martin Bricelj Baraga: Moonolith
We've successfully concluded the year with one of our biggest art productions so far – the Moonolith. The installation was visited by over 10000 people during December and hosted more than 20 workshops and talks in the Moonolith Lab.
The Moonolith is now available for booking across Europe.
Moonolith is an interactive monument for public space, reflecting the Moon and star constellations on its surface. It is a monument devoted to the urban dweller. An ode to black matter, to the void, the space in between, time and its passing.
Moonolith is a dark reflection of the sky. With subtle sounds and lights it visualizes Moon phases, star constellations and the people that surround it.
More: www.moonolith.net
More: http://www.baraga.net
We're also excited to announce that this year's SHAPE artist roster has been revealed. This year MoTA represents an eclectic mix of SHAPE artists with exciting audiovisual projects (and upcoming new releases!):
WoO & Incredible Bob (RS)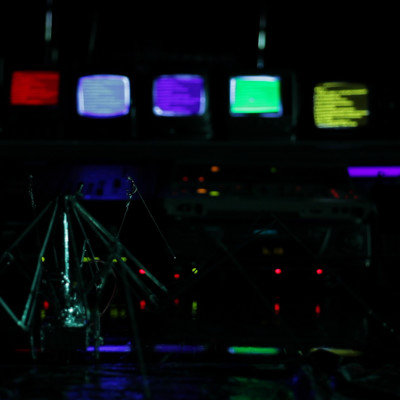 WoO experiments with mobile devices such as mobile phones, remote controls, media devices, computer equipment and similar, to capture their frequency interferences through his guitar magnets. "Amplifying the air" through his guitar, WoO creates a magical sound-world, frequency rich, oscillating and meditative.
Incredible Bob was born in the late seventies in a country that doesn't exist anymore. Bob walks a thin line between glitch art and show business. No matter what, Bob will continue to search for an answer to question: What's new in new media?
Available projects:
Spatial (UK)
http://spatial.infrasonics.net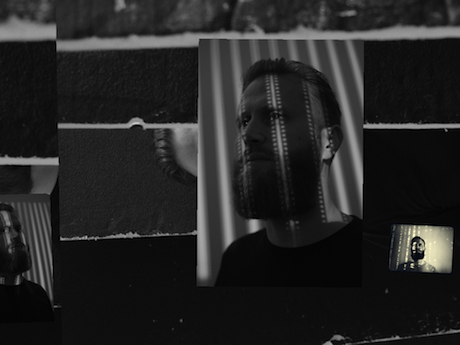 Spatial is an electronic musician and multimedia artist from London exploring low frequency vibration with physical intervention through DJ & live performance on Sound Systems and via recorded media, the structural occupation and perception of opti-sonic transmissions through home coded audiovisual installations and the emergent behaviour of chaotic systems by simple rule based repetition through generative design.
Available projects:
– Breaching Transmissions (with Sally Golding)
– Live set (+ DJ)

– Primitives (+DJ)
Nik Nowak (DE)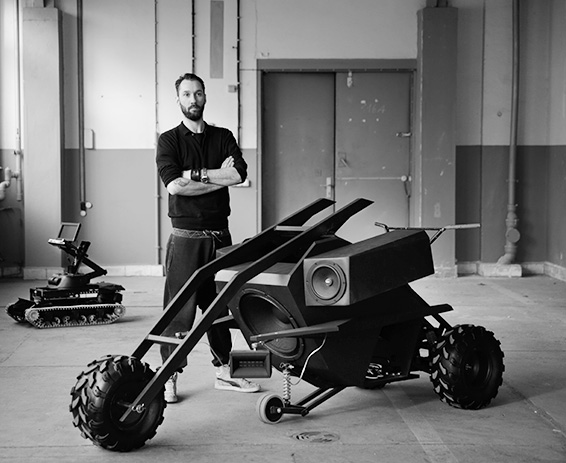 Available projects:
A sound and art collective based in Berlin. A collaboration with Nik Nowak Moritz Stumm and Henk Heuer. Their first EP comes out in March 2016 on TMS Records
– audio/visual performances (in collaboration with visuals master Moritz Stumm)
– Nik Nowak is also available for talks about sound as weapon / sound as a cultural catalyst
STILL AVAILABLE FOR FESTIVALS AND ART SHOW BOOKINGS:
BARAGA & BENDER: NEUNUNDNEUNZIG (99)
After the successful premiere at the NEMO Biennale in Paris in October 2015, the large-scale sonic installation / immersive environment NEUNUNDNEUNZIG (99) by Martin Bricelj Baraga and Olaf Bender is now available for festival and art show bookings!
NEUNUNDNEUZIG, a dark kinetic sculpture comprised of 99 balloons, pays tribute to the anti-nuclear song »99 Luftballons« and reflects on post-Cold War Europe in a unique, multi-sensory experience.
NEUNUNDNEUNZIG
 is available for individual bookings or as an installation to accompany the raster-noton XX anniversary tour.
Irena Tomažin (SI): Faces of Voices. Noise
The awarded Slovenian vocalist and performer Irena Tomažin premieres her first audiovisual installation inspired by the question, "What would a portrait of a certain voice look like?"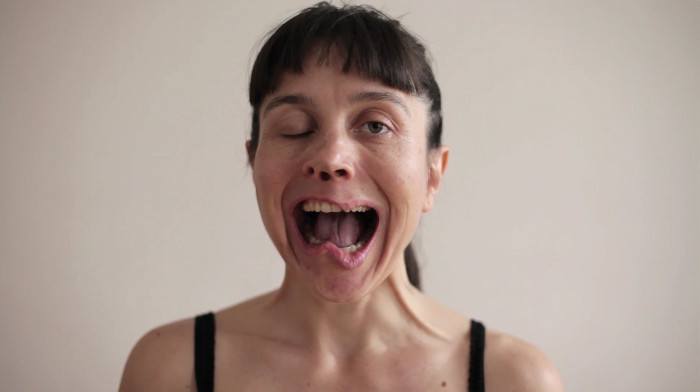 A multi channel video installation and sound composition explores the relation between faces and voices / noises. The portraits are a visual mirror of voices that fill our minds, whisper or scream at us, but sometimes they sound like they don't belong to any face or vice- versa. And then sometimes a face is just what remains of a sound expression. Voices bring us faces of sighs, murmurs, sucking, jibbering, being quiet, bubbling, demanding, resonating. They are spaces of our inner selves leaking into the outside world. We are naked in voice.
"Voice draws out a new face for me, sculpts a new body."
More
——–
For booking inquiries contact:
Neja 
e: mota.museum (at) gmail.com 
t: +386 (40) 239 207